July 1999 I went home for a week to visit my kids, and go to my dad's 75th birthday party! I stayed at oldest son Tom's house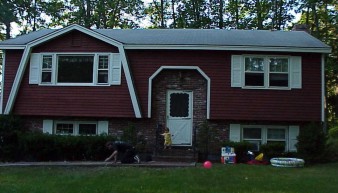 and grandaughter Amber was such a treat!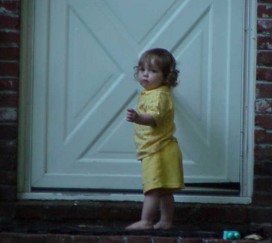 Hey dad, grammies here, open the door!!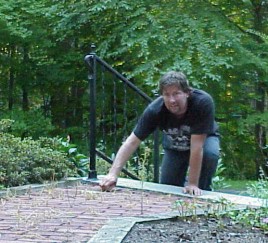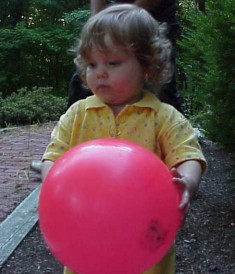 We decided to plant some of Tracy's flowers and Tom was doing some weeding!
Amber wanted to walk on the flowers, and throw the ball in them too!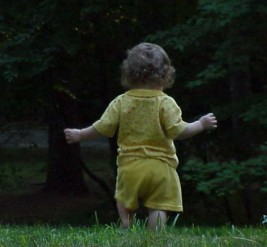 When we were not very happy about this she decided she would just leave and let us do all the work ourselves!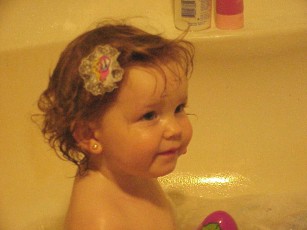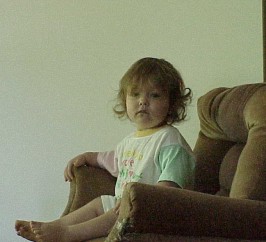 Now that gram gave me a bath I'll just watch cartoons while you two get supper.
p.s. I LOVE YA GRAMMIE!
Take this invitation and head to the birthday party!